Frequently Asked Questions
How is a VREBM different than a Virtual Assistant?
A Virtual Assistant is just that – an "Assistant". VA's have their place and are very useful, but they generally are instructed on what to do. You have to make the plan and they carry it out.
A VREBM is your personal business manager and does just that – manages YOUR business. They give input, draw up a plan and then executes the plan – all by your directives. It will seamlessly look like it's your work and your ideas being carried out. Your Business Manager works in the background.
Yes, there is a basic contract detailing what is expected from both parties, a plan of attack, length of term and cost, as well as an exit clause. 
I hope you don't but we understand some parties do not have the same way of doing business and if we're not compatible, that is perfectly okay. All I ask is for a letter of explanation and I will provide the same. All fees will be paid before termination.
Pay periods are discussed and once work starts, detailed invoices with time and rates are emailed at the end of each period.
Oh, the days when an invoice would be sent and and a check would be sent back. PayPal required 3% of the invoice – OUCH!
Now with software programs like Venmo or online banking, sending payments is easy. Best thing, all services paid for are tax deductible and show up on a 1099 IRS form.
What if I need more help than I originally thought?
No worries! I'm here to help you and whether you need additional time or a project done, plans can be easily adjusted to accomodate your needs.
What if I don't have enough to keep you busy?
If that is the case, then we discuss that. What I have found out, once you see how much I can do for you and how easily tasks can be incorporated and done, you'll actually will be using me more than you thought possible.
How can we work virtually and not be in the same office?
The way the pandemic is now, many people are working from home and this would be no different. Nowadays, there's zoom, FaceTime or even "What'sApp". I have never had a problem communicating and with online storage sites like DropBox, files can be kept so both parties can access easily.
It's never been so easy to work closely, and yet socially distance.
What time zone are you in?
Central Time Zone, however, after working with agents from California to the Outer Banks, I find it works out great to have a cross section of time zones to work in. 
Why are you not selling real estate now?
After over 23 years in real estate, I love – love – love real estate, but I love helping more. It's very satisfying to work with a wide range of agents throughout the country and to really find out what is going on in their market – what works in their market and watch their business grow. If they are successful, my company is successful. 
Is there anything else you're doing other than managing?
Always updating my education and keeping up with the trends.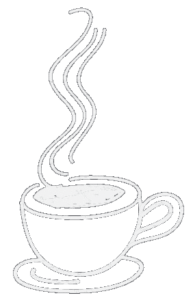 Would you like to discuss your options over a cup of coffee? We certainly can do that!! Whether we're miles away or just want to social distance, we can still do Zoom and a Brew!
Fill out the form letting us know what kind of coffee you like and we'll get it all set up!
Looking forward to talking with you soon!
When you want to take your business to the next level!